Richard Wentzel from New Jersey Sent us this picture of his Pullman Standard PS-1, The 50,000Th Boxcar model he Custom painted and decaled using Modern Rails Buffalo Brands Water Slide Decals. Awesome work Richard!!!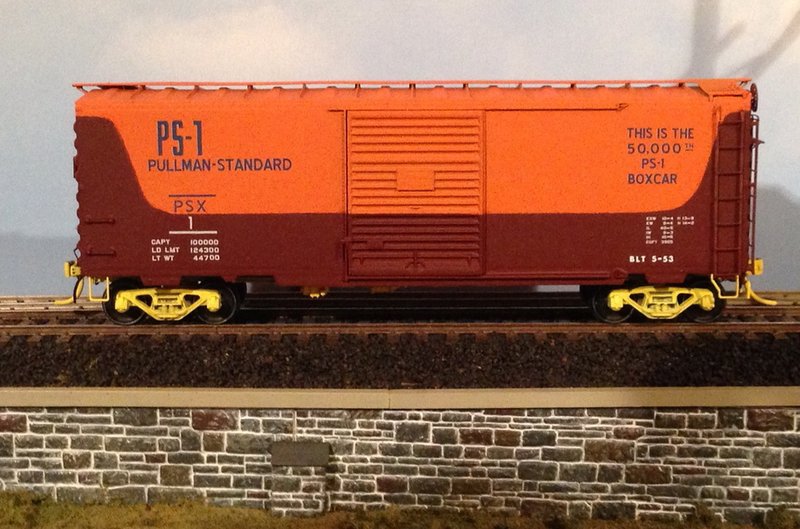 Shown below is a G-Cal decal set made for First Klas Hobbies for a USA Trains PA+B locomotive Decal set. An AWESOME JOB for sure. SEE BELOW.

HERE IS DENNIS RIFFLE'S CUSTOM PAINTED AND DECALED 3 BAY HOPPER USING MODERN RAILS BUFFALO BRAND WATER SLIDE DECALS. SEE BELOW.