IN THIS PICTURE WE SEE MARCEL MANTHA'S  CUSTOM PAINTED AND DECALED, LGB CABOOSE SPORTING MODERN RAILS G-CAL DECALS FOR LARGE SCALE. CUSTOM PAINTED AND DECALED BY: RON NAGY FROM WESTERN ARIZONA. GREAT JOB RON!!
IN THIS PICTURE, We see Chris Klein's G Scale Aristo- Western Maryland PS2 hopper custom painted, Modern Rails G-Cal Decals applied and his award winning rust weathering job.
Chris told me
. It is a combination of burnt umber oil paint and weathering powders.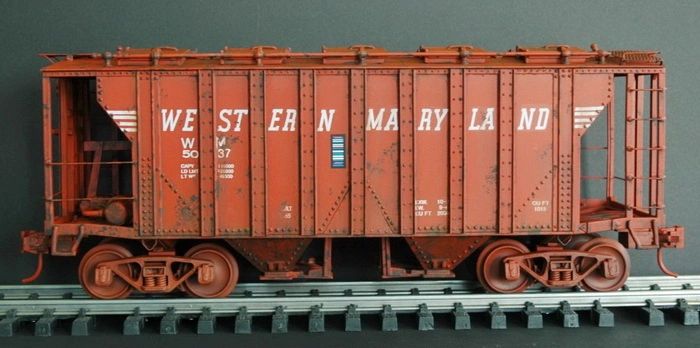 Here we see Below, Chris Fink's Cargill Corn Sweeteners Tanker car he custom painted and decaled with Modern Rails Co. G-Cal Decals.


I HAVE THE NEWLY RELEASED ALPS TRUE COLORS AVAILABLE:
SUNFLOWER YELLOW-A VERY DEEP YELLOW WHICH CHANGES THE GAME PLAN ON ANY TRAIN, LOCOMOTIVE HAVING YELLOW GRAPHICS, CHEVRON STRIPES. THESE ARE PREMIUM COLOERS AND I MUST CHARGE ACCORDINGLY AT $15.00 PER ORDER FOR MOST SCALES. HO WILL BE SLIGHTLY LESS$$.


ED JOHNSON'S 3 AND 4 BAY MAKE A WISH CYLINDER HOPPERS. A DONATION HAS BEEN MADE IN ED'S NAME.


Here is another model cutom painted and lettered by john Spange using Modern Rails Buffalo Brand HO Scale decals.




The cylinder hopper below was custom painted and decaled by John Spange. Nice work don't you think!
Richard Wentzel from New Jersey Sent us this picture of his Pullman Standard PS-1, The 50,000Th Boxcar  model he Custom painted and decaled using Modern Rails Buffalo Brands Water Slide Decals. Awesome work Richard!!!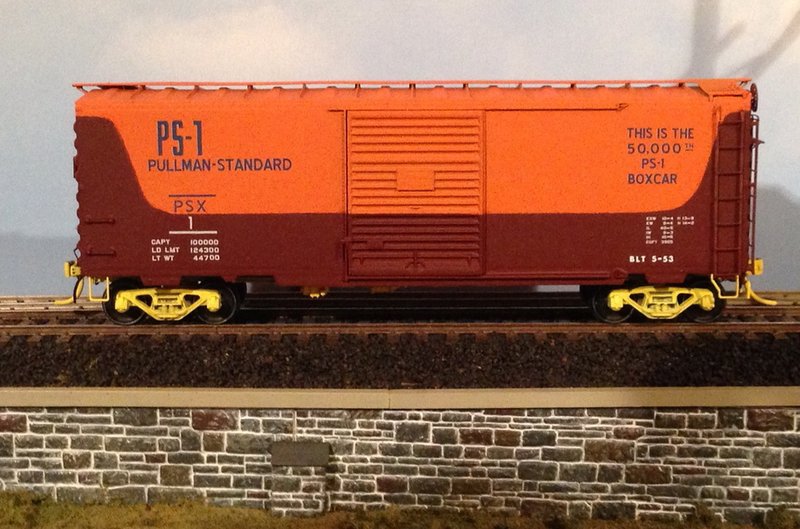 Shown below is a G-Cal decal set made for First Klas Hobbies for a USA Trains PA+B locomotive Decal set. An AWESOME JOB for sure. SEE BELOW.

HERE IS DENNIS RIFFLE'S CUSTOM PAINTED AND DECALED 3 BAY HOPPER USING MODERN RAILS BUFFALO BRAND WATER SLIDE DECALS. SEE BELOW.