A while ago Brien Wood contacted me about a single decal for his coal tender and water capacity for a decal.




Ricky,




I received the decals on Monday.  Really appreciate your quick turn around!  Attached is a quick picture showing how the water level decal is used on my model.  If you want to use it on your website.

Thanks again,

Brien
Larry Mills worked with me to redecorate his CSX Diesel. And it turned out AWESOME!!
Here are a couple of photos of my repainted and decaled CSX that you made the decals for. I finally found the pictures in my train file foulder. 

Ron Nagey was very helpful in helping me to get this engine complete and back on the rails. It looks great! Thank you for working with me on the decals.



Sincerely, Larry Mills.
Thought I would send a couple shots of the first unit done...a Weaver U25B...custom made firecracker antenna, dropsteps, and sunshade, along with an Atlas bell, and precision horn...Locomotive was painted Floquil reefer yellow, and Scalecoat CP rail red 80% to 20% white... with out you this locomotive would not be  possible...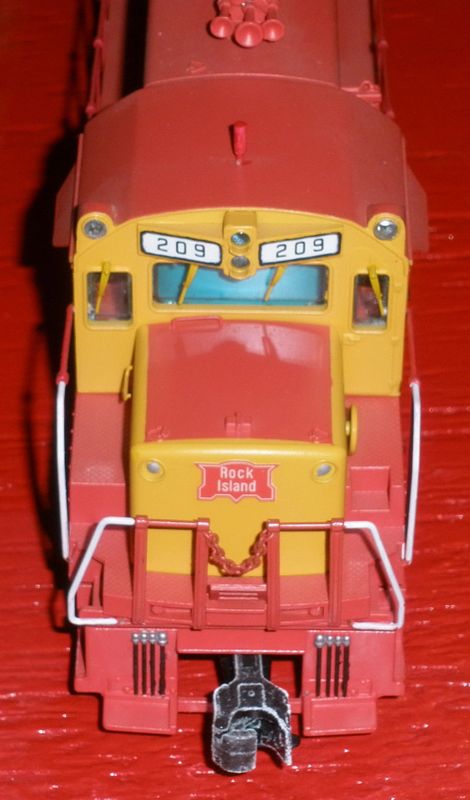 Brandon Presley Contacted me about 2 Southern Crescent passenger cars he wanted to change the names on. Working with Brandon, him letting me know the sizes he wanted for his cars names. We got the color right using Elephant's rocket Sunflower with a 2 spot color pass. He applied the decals and they look amazing. good job Brandon! The road names you see were drawn by Modern Rails Decals 2019.





IN THIS PICTURE WE SEE MARCEL MANTHA'S  CUSTOM PAINTED AND DECALED, LGB CABOOSE SPORTING MODERN RAILS G-CAL DECALS FOR LARGE SCALE. CUSTOM PAINTED AND DECALED BY: RON NAGY FROM WESTERN ARIZONA. GREAT JOB RON!!
IN THIS PICTURE, We see Chris Klein's G Scale Aristo- Western Maryland PS2 hopper custom painted, Modern Rails G-Cal Decals applied and his award winning rust weathering job.
Chris told me
. It is a combination of burnt umber oil paint and weathering powders.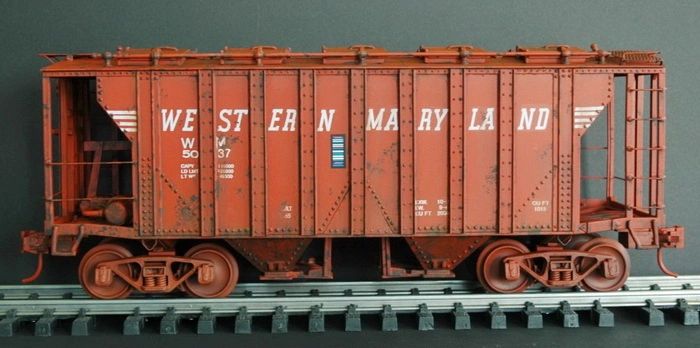 Here we see Below, Chris Fink's Cargill Corn Sweeteners Tanker car he custom painted and decaled with Modern Rails Co. G-Cal Decals.


I HAVE THE NEWLY RELEASED ALPS TRUE COLORS AVAILABLE:
SUNFLOWER YELLOW-A VERY DEEP YELLOW WHICH CHANGES THE GAME PLAN ON ANY TRAIN, LOCOMOTIVE HAVING YELLOW GRAPHICS, CHEVRON STRIPES. THESE ARE PREMIUM COLOERS AND I MUST CHARGE ACCORDINGLY AT $15.00 PER ORDER FOR MOST SCALES. HO WILL BE SLIGHTLY LESS$$.


ED JOHNSON'S 3 AND 4 BAY MAKE A WISH CYLINDER HOPPERS. A DONATION HAS BEEN MADE IN ED'S NAME.


Here is another model cutom painted and lettered by john Spange using Modern Rails Buffalo Brand HO Scale decals.




The cylinder hopper below was custom painted and decaled by John Spange. Nice work don't you think!
Richard Wentzel from New Jersey Sent us this picture of his Pullman Standard PS-1, The 50,000Th Boxcar  model he Custom painted and decaled using Modern Rails Buffalo Brands Water Slide Decals. Awesome work Richard!!!